Face masks and scrub caps, & supporting Toronto Small Businesses are what is on tap here, let me tell you all about it!
Short story: I'm selling face masks to help fund my donations of scrub caps for nurses, and masks for organizations, like Toronto's Covenant House, Toronto YWCA, All Creatures Rescue, Toronto postal workers, grocery clerks and more! Support small businesses, shop local! As of this week, I have donated over 300 masks to organizations in need, and over 200 scrub caps to nurses.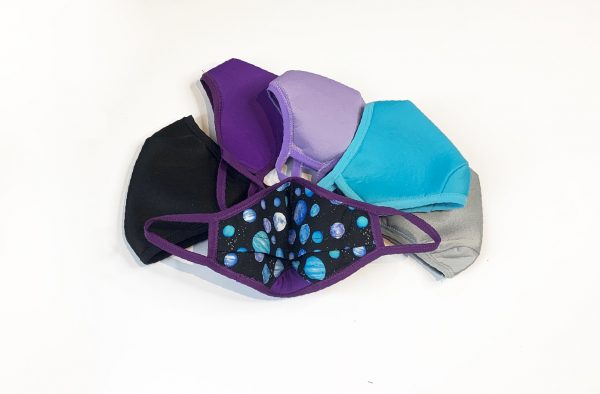 Mid March came with some sweeping changes, thanks to COVID-19 that threw us all into a new normal. Plans cancelled, work and school moved into our homes – if we were lucky enough to still have work that we could do at home. Shelter in place orders caused us all to change our daily lives drastically.
At that time, I was seeing orders put on hold, as weddings were postponed, events were cancelled, and finances for clients tightened, so I began a DIY corset sew-along to keep myself and hopefully other crafty people busy.
I also read that people in Italy, and Denmark were having success with bending their curve of the COVID-19 spread by using home made face masks (saving the N95's for the medical professionals and front line workers). It had helped to prevent the spread by helping people keep their germs to themselves and prevent spray from ( as our dear PM said ) speaking moistly :\
I had some neoprene in my fabric storage, and for fun created a mask for myself using a pattern I had from a fashion show line I designed, and some cute polka dot fold over elastic.
Because I already had the lighting set up, I set out to create a DIY Face Mask tutorial with free print-out patterns
Because I make all of my corsets and gowns from my Toronto home studio anyhow, sewing face masks was an easy switch.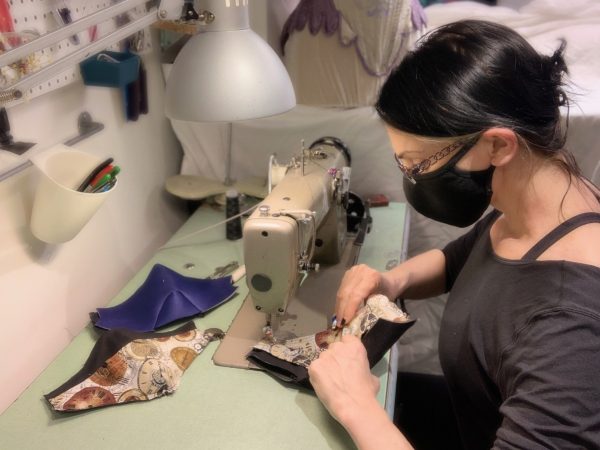 Friends spoke up, and asked me to DIY for them (heh), so I began making face masks for Toronto friends and family. Word spread quickly!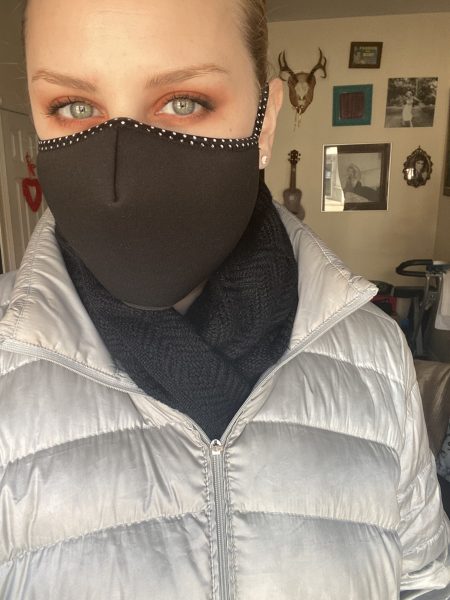 Requests began to come in from nurses from all over North America lacking PPE, so Operation Scrub Cap began! The mask sales began to fund fabric that I sewed into scrub caps to donate to nurses at St. Joseph's in Toronto, Sick Kids, Peterborough RHC, and nurses throughout Ontario and the US,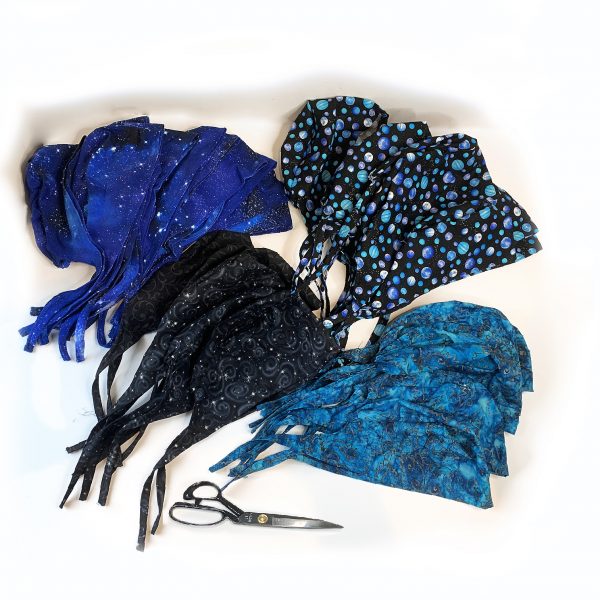 Even my kiddos have been pitching in to help at the serger and stuffing envelopes, and testing the sizing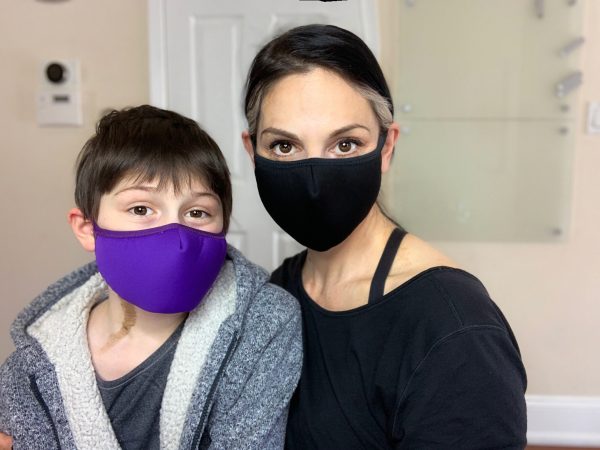 It has been a blast finding cute lining fabrics like this one, or whatever fun linings I can find. My masks now come in a range of colours, like pink, purple, lilac, teal, red, grey, navy, and of course, black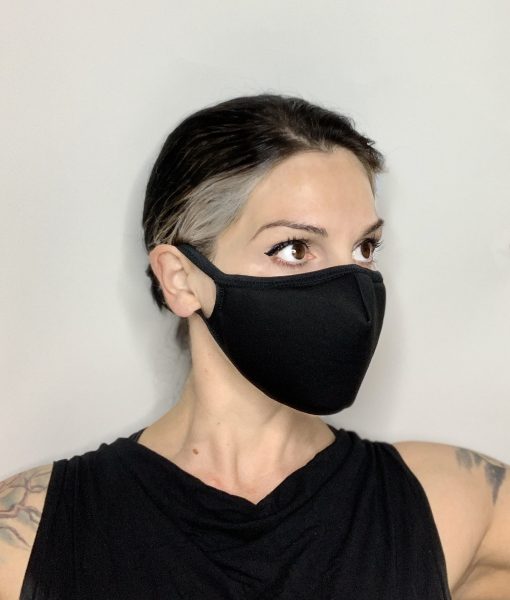 I haven't had a chance to complete my Corset Sew-Along yet, but I'm having a lot of fun making colourful face masks and scrub caps in the meantime. Please stay tuned for some beautiful corset designs that are >this close< to being completed. Check out my Instagram for more!
Please get in touch if you are a health care worker, or organization in need,
Stay safe!!

Dianna