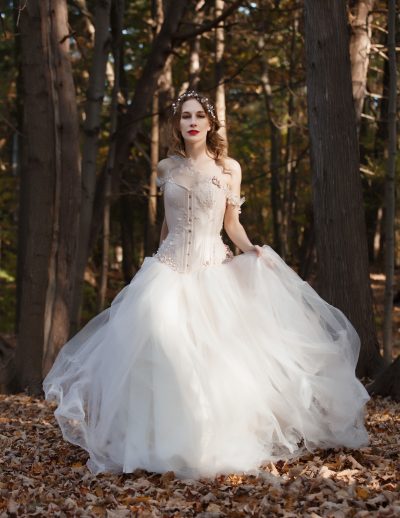 Whether you are looking for a beautiful one of a kind corset wedding dress, or an intimate foundation garment, Dianna will work with you to create a corset gown that will reflect your unique style for your special day. 
I am very proud to announce at almost all bespoke corset gowns have hidden POCKETS! Carry your cell phone, lipstick, tissues, or a book.
We have a variety of bridal fabrics as well as many historical and modern designs to draw from to suit your needs from traditional bridal to gothic bridal, we can design a bespoke bridal corset gown that is your perfect fit.
Book a consultation with us in Toronto to discuss your ideas, or if you are in Canada, the United States, or Europe, book a Skype or Face time consultation. We provide complimentary mock up and fabric swatch service for wedding ensembles to be sure everything looks and fits perfectly for your big day.
Everything is made to measure from the pattern to finishings ~ We aim to create every gown as unique as the bride it is made for. Every corset gown begins with a blank page, and its built from your pattern on up. No pre-boxed designs that are altered to fit, everything is made by hand just to fit you  Read about our Bespoke Corsetry process to learn more . All corset gowns are proudly handmade in our  Toronto studio.
Our bespoke bridal gowns also come with a custom monogrammed modesty panel, so you can have you and your partners' initials, wedding date, or something that is special to you.
Because of the time required to create bridal gowns to perfection, we only accept limited spaces per year.
Please contact us to reserve your spot early! Most bespoke corset gowns begin at $3500 CAD, but we can begin with a deposit of $300 CAD to reserve your space, as we have limited spaces per year.    


                                            For inspiration and more photos of our work,  follow us here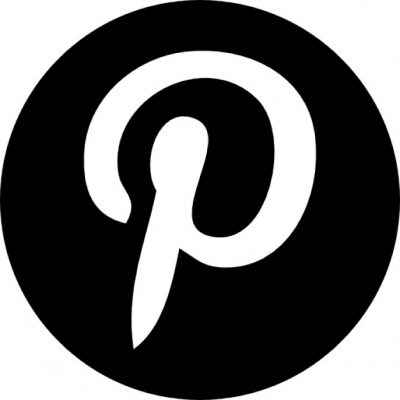 "The blue dress was a hit- even my mother (who is very traditional, and balked at the idea of NOT a white dress) ended up loving it. Thank you for creating this for me!
Sincerely, 
Sarah "
"I've been inspired by a dress I saw on Dianna's website for years. When my wedding came up, it was the perfect chance to have my dream dress made. I reached out to her and found she was easy to work with, and understood where I wanted to go. Trying to make stained glass come to life in a dress is rather abstract, but she went with the idea and made my vision come to life. I didn't know how long distance dress making would work, but I sent in my measurements, got a mock-up to test out and mail back, and ended up with a dress that costs the same as an average wedding dress, but this one is perfectly fitted and looks way better than anything I've seen elsewhere. I've tried cheap corsets, and more expensive corsets, and "fit" is very tricky and important. Her's fit just as a corset should, like a hug. For the wedding I was walking up and down gravel hillsides and dancing for hours and the corset top was comfortable (and secure) and the length of the skirt was just the right length so that I didn't worry about tripping. Best thing about a corset dress? You can still wear the corset as a top after the wedding."
Maia O