Corset and Gown Payment Schedule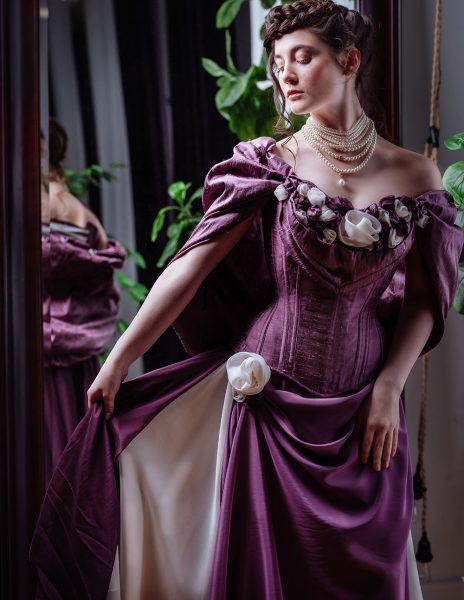 Payments for bespoke corsets and corset gowns are organized in to thirds, that are paid at the three stages of the garment creation process.
Payment 1: After we have discussed your design details, and I've given you a quote, your first payment is due when you are ready to begin your order
Payment 2: After you have tried on your mock up and we have met via Zoom to assess the fit, you have approved your fabric swatches, and you are ready to move ahead to your finished garment, your second payment is due.
Payment 3: Your corset, or corset gown is now complete, and I have sent you photos, and you are happy with it. Before I mail out your corset, the final third payment is due.
Any further costs?: Nope! If your corset or corset gown doesn't quit perfectly, the adjustments are on the house. Send it back, and I will alter the garment to fit perfectly.